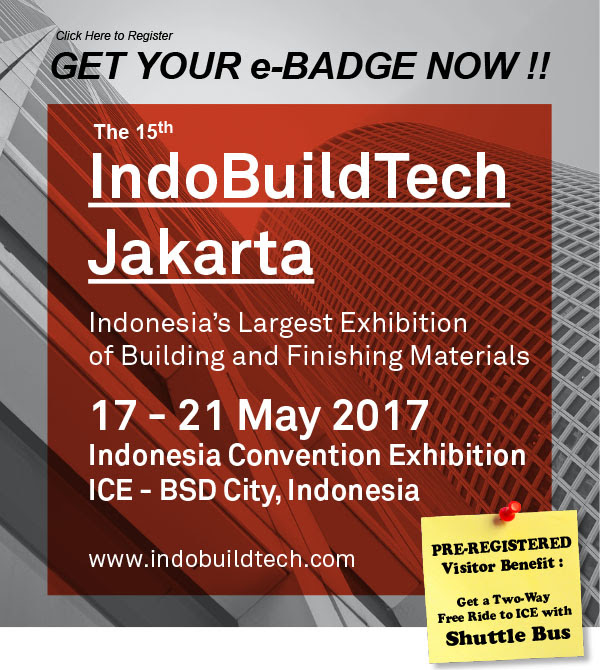 HiCOP Kini Hadir di Indo Build Tech 2017
Hadirilah dan dapatkan penawaran diskon yang menarik dari HiCOP.
Indonesia's Largest Exhibition of Building and Finishing Materials 2017
Pemilihan material bangunan, perlengkapan interior dan eksterior merupakan tahap penting yang turut menentukan hasil akhir proyek konstruksi bangunan. Untuk berbagai segmen pekerjaan konstruksi, mulai dari pondasi, dinding, lantai dan atap hingga finishing memerlukan kategori produk yang berbeda-beda, dan masing-masing dipengaruhi oleh kualitas produk yang dipilih dan dipergunakan.
Guna mendapatkan pilihan produk terbaik dengan harga istimewa, siapkan kunjungan Anda ke IndoBuildTech dan berinteraksi, negoisasi dan transaksi langsung dengan para exhibitor yang siap memberikan solusi sesuai spesifikasi kebutuhan.
IndoBuildTech 2017
17-21 May 2017
Indonesia Convention Exhibition
ICE – BSD City, Indonesia
Booth HiCOP ada di Hall 5 A-20
Hadirilah IndoBuildTech dan dapatkan penawaran diskon yang menarik dari HiCOP.